We all are fighting corruption, but aren't we curious why and how our friends started it? Heres short stories from three of 1000-plus people pacing back and fro in the 14th IACC.
Luis Gomez-Echeverri, Austria
Why: Being active in overseeing and advising environment, climate change and developments programs makes him concerned about the climate change financing, which will grow dramatically in a few years, but prone to corruption. Most systems now lacks transparency and accountability, while the donors usually makes programs without considering the recipients' priorities, he said.
How: Gomez-Echeverri, Associate Director of Global Energy Assessment, International Institute for Applied Systems Analysis, is helping the fight against corruption by making proposals so the climate change system allows governments to make decisions based on national priorities.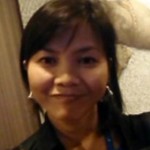 Lim Solinn, Cambodia
Why: She thinks that without transparency and accountability, corruption lingers, hindering the efforts to reduce poverty and address the climate change problems. Lim, Regional Program Coordinator for Extractive Industries in the Oxfam America Cambodia Office, believes that every stakeholders have to be involved, ensuring the finance to be used responsibly.
How: Along with several other NGOs in Cambodia, Oxfam America found a coalition called Cambodians for Resource Revenue Transparency, aiming that revenues from mining and potential offshore oil deposits are handled accountably.
Paku Utama, Indonesia
Why: He believes that corruption obstructs citizens right to get free education and health services.
How: With his mom, Paku, 23 years old, used to give free informal English lessons to children in his neighbourhood. For the last five years, he has been active in starting up youth anti-corruption movements, writing books, as well as organising campaigns and seminar on the issue. He assisted in Indonesian corruptors' stolen asset recovery, and now works as a consultant for the United Nations Office on Drugs and Crime.
Now, what's your story?
Share it with us here!
———-
You can also find this post here and there.
Komentar via Facebook | Facebook comments