Here's a short account of my third birthday abroad, and also the third without family around — (the first one was in Manado, North Celebes, and the second was in The Hague). For privacy reasons, I did not put my birthday date on Facebook, and it was quite a relief since the greetings did not flood my timeline unlike last year (it was a wall though, not timeline). A friend commented that what's not happening in Facebook's not happening anywhere else, but well, I beg to differ πŸ˜‰
My parents wanted to be the first ones to greet me so they posted on my Facebook timeline way before midnight, hahaha. A very old picture of me and a very touching comment was posted.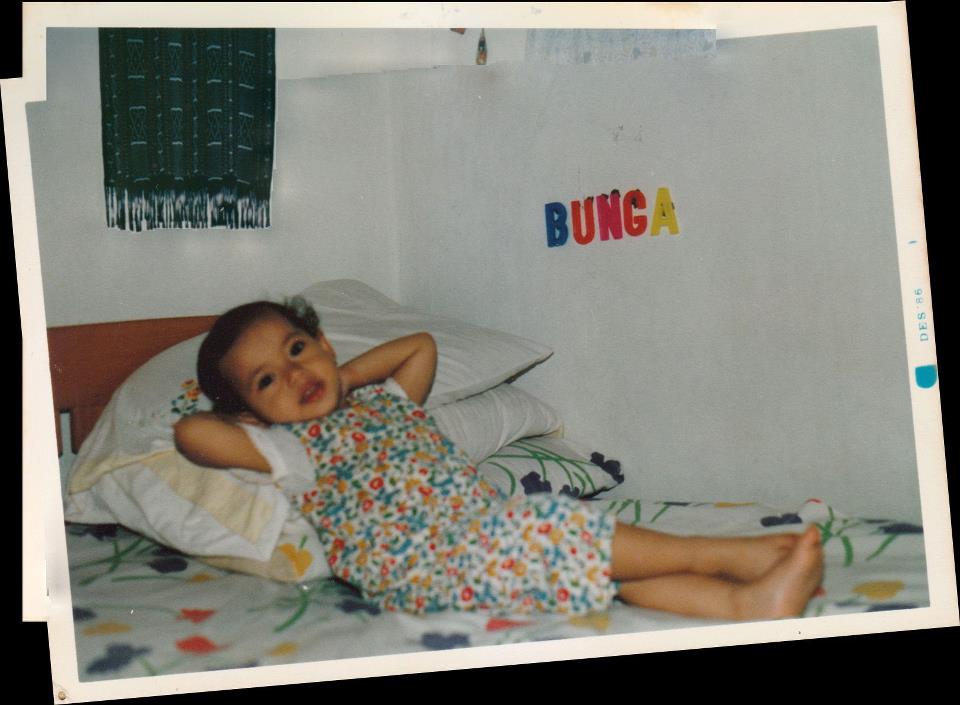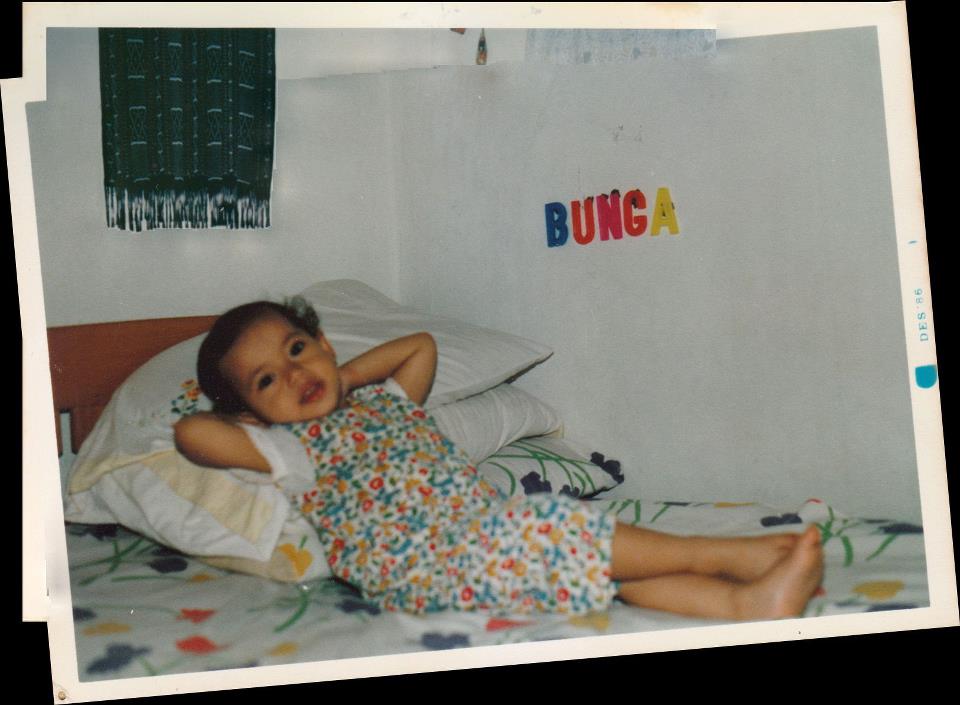 'We need much more megabytes than facebook allows to express our love to you,' they said. I love you, Ibu and Ayah!
Later I found out that my dearest man, Yoga, posted a poem for me in his blog. It's beautiful. Thanks Hon πŸ™' Meanwhile, best friends from home, Vennie, Fame, and Nila sent this really sweet picture, which makes me miss them so much:
At midnight my flatmate Iva woke me up and there was a surprise cake and a happy birthday banner! Never know when she's got the chance to get them, since we were so busy with moving into the new place and all. Thanks babe πŸ˜‰ Too bad I don't have the picture yet as we had the cake for breakfast hahaha.
Later that day the zero week — the orientation for the courses in CEU — started. There was a walking tour around central Budapest, which is really nice! We ended it by the most beautiful ice cream I've ever seen. It tastes delicious, too. Then we had a reception with Department of Public Policy people, which was quick but also great… before heading with 14 friends to an Indonesian restaurant, Cafe Yogya. Where Jama, Tanya, and Sandra suddenly gave me a bouquet of beautiful flowers.
I've ordered the menu before but as they only had two people working there, it took 1.5 hours which felt like ages before the food is finally there on the table. Thanks God the food's good! I got an extra birthday (slice) cake, and later after I helped them to clean the table (they seemed to be totally exhausted hahaha), the owner gave me a glass of delicioussss mango lemonade and we took a picture together.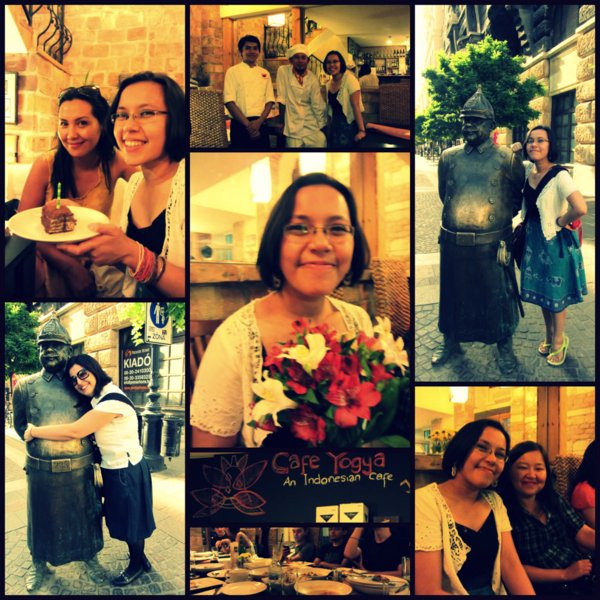 A wonderful 28th birthday, I must say. Thanks for all the greetings and prayers!
Komentar via Facebook | Facebook comments