I'm currently craving for the all-you-can-eat sushi but haven't found (well haven't looked for anyway) friends who wanna go with me. This afternoon after waving goodbye to my dad who's going back to Indonesia, I saw boxes of sushi in the evil Albert Heijn's branch in the train station. It was past 7 pm so each box was discounted already. I chose the 267 gram sushi-box which cost me 5 euro after the discount.
As predicted, the rice is so dry as the boxes might have sat in the store fridge from the morning. The salmon and tuna was not bad but very thinly sliced.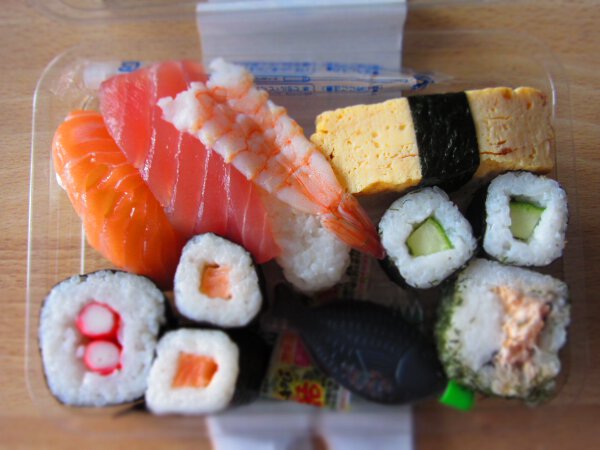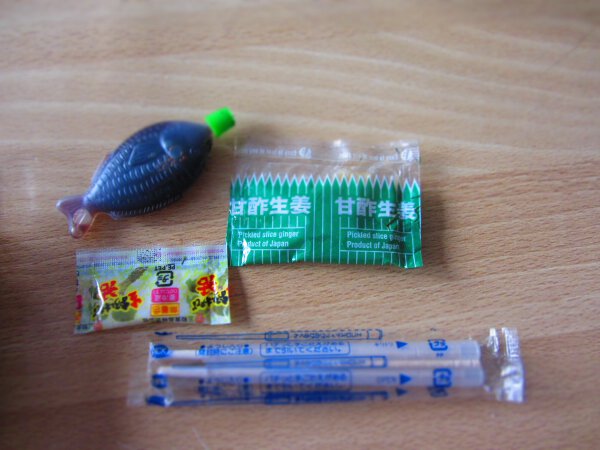 The chopstick is interesting.
Anyway, I watched The Age of Stupid while munching the sushi. It makes me feel really guilty on being a regular customer of cheap flights. And consuming plastic way too much.
Komentar via Facebook | Facebook comments