A few days ago a surprise postcard arrived. Sent from Yekaterinburg, the date stamped is March 15th 2013.
"I thought it'd arrive before or right on the 23rd," said Yoga through Skype yesterday.
Well, apparently a combination of Russian and Hungarian post services do not work that fast. Nevertheless, it definitely is a very good mood-booster, especially a midst the pile of term papers and the stubborn snow in spring this winter (or perhaps the snow was an attachment of his postcard, straight from the Ural mountains?).
One uncommon feature of his postcard is that it's written in English. We're both Indonesians and love to communicate in Bahasa Indonesia for sure more than other languages (by other, it only means English and a bit of Javanese hahaha, I can't speak Russian and he can't speak Sundanese anyway).
"You want people to read your message, don't you?" I asked.
"Yes," he said, grinning.
So let me show the world what you wrote there, Sayang.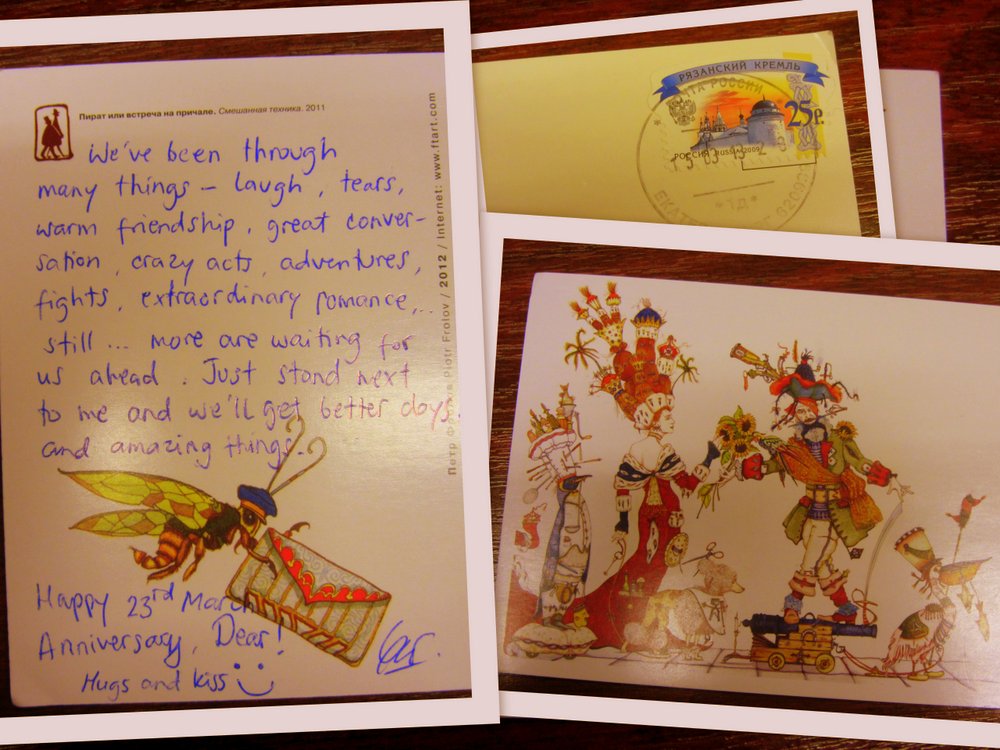 The painting reproduced in the postcard, by the way, is made by Piotr Frolov.
Komentar via Facebook | Facebook comments