A new job, a new desk, new responsibilities, new people, new habits, new lots-of-things.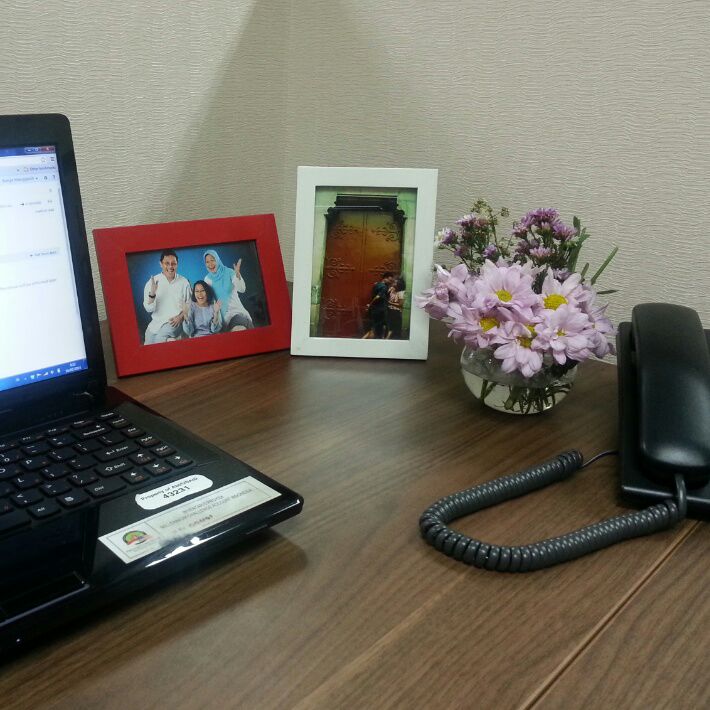 My desk in my new office
Several weeks after resigning from Tempo, I officially put my status as a journalist to rest. I joined Millennium Challenge Account – Indonesia as a Content Officer. What kind of beast is MCA-Indonesia? And what kind of food is Content Officer? 😀 The answers are kinda lengthy and I have endured such questions over and over again. It is completely different than what would happen when people ask me similar questions two months ago: I'd simply say I was a journalist of Tempo. So let me explain it briefly and I'll refer next people asking the same questions to this blog entry hahaha.
MCA-Indonesia, my friends, is a trustee which manages the competitive 5-years Compact grant from Millennium Challenge Corporation of the United States of America. Indonesia competed along with Colombia and Zambia for the grant in 2009, and won it. The agreement between Indonesia and USA was signed in 2011 in Bali. MCA-Indonesia as the implementing agency was initiated in 2013, set to run the projects until 2018.
Yours truly, as a Content Officer, is a copy writer/editor of MCA-Indonesia. I must write and edit its website content, press releases, fact sheets, backgrounders, reports, etc. which will be published. Later I will be in charge for its social media accounts, but first thing first: I am in the process of re-writing the website (this means please don't complain about the current copy of the website hahaha — although feedbacks are always welcome) and writing backgrounders for an upcoming event.
Similar with my previous job, the core task is writing, although with different challenges, angles, pace, and working hours. As a journalist, I had understood the lingo and lexicons, now I'm learning new narratives and jargon. Back then I had identified key persons and sources, now I'm identifying a new set of people. I had to look for "sexy" news angles which usually were related to conflicts and scandals, now I have to write nice stories and keep them interesting. While covering the anti-corruption agency KPK, my last beat, I must work in very quick pace, as I had to supply materials to editors of both online news portal and the daily newspaper. Now the pace is more relaxed, although the upcoming event may change it abruptly soon. Back then my working hours were an unresolved puzzle, it depended on the sudden events (such as new arrests, new suspects, etc); now it's 9-5 with possibilities of early release.
But now I have my own desk! It may sound cheesy but I am pretty happy to have one, which is pictured above. I didn't have my own desk in the previous office, because I worked mostly remotely from my beat anyway.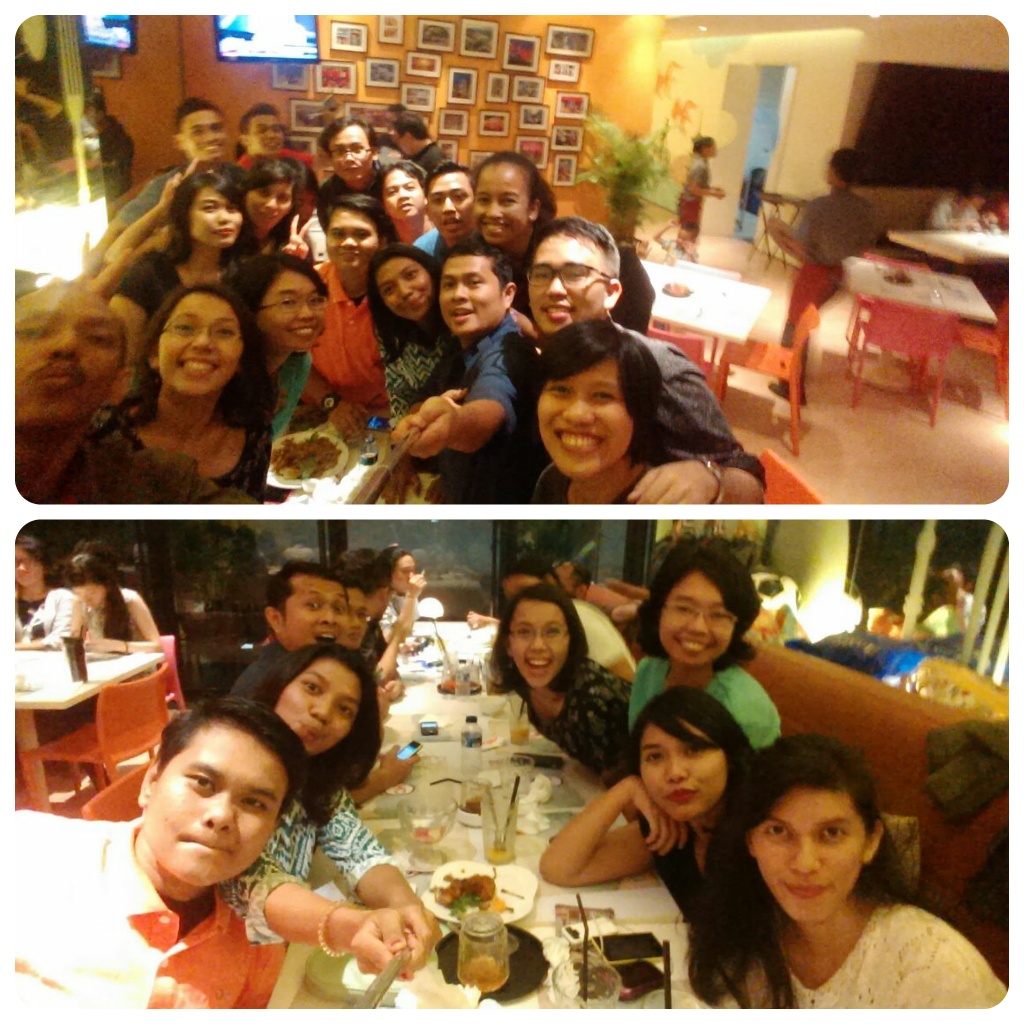 The buka bersama.
However, sometimes I do miss the craziness of being a journalist. I had a buka bersama (breaking the fast together) with friends who are journalists of KPK last night. It was really fun to talk with them again after several weeks of absence… but it ended somewhat early because KPK would conduct a check spot on the Soekarno Hatta airport's terminal for migrant workers. From their posts in social media, they finished the coverage at wee hours.
They must be exhausted but I remember vividly the sense of pride, the heroic feeling of covering news in the center of national attention, reading your names everyday on the news bylines, the satisfaction to legitimately brag your opinion about the beat because you DO know almost everything… ah, those are the sweet, sweet drugs of journalism, which keep people to stay in the industry. But I also remember what it was like to be overworked and underpaid, to be exhausted and find no more energy in the days off, which unfortunately still happen to most journalists here. I hope it will change really soon.
In the mean time, it is time for me the new kid on the block to adapt quickly to a brave new world.
Komentar via Facebook | Facebook comments