(If you'd like your readings in chronological order, make sure you've read Balkan Trip 1: Aboard The Budapest-Split Train and Balkan Trip 2: A Night in Split before you read this entry! 😉 )
So this was the city which for five centuries had been called Republic of Ragusa, I thought, when Juan and I arrived at the bus station. I grinned, trying to bear the heat, while remembering that back in Jakarta, Ragusa meant one thing: good, old-fashioned ice cream. Oooh, good ice cream in the summer! I'd love to have some!
My day-dreaming stopped when I realized we saw someone carrying a paper with our names on it. The old man must be the owner of the apartment we rented. Our bus was more than an hour late so I felt sorry that he had to wait. Luckily, he didn't seem to mind. So off we went to his car, then he drove us to the apartment, which was only about five minutes away (no wonder the pick-up service was free).
Our plan to explore the city must be postponed for a while because Juan had to work on the (infamous) Policy Lab project. Unfortunately there was no wi-fi in the apartment, so we must walk downhill a bit to the nearest cafe, which provided free wi-fi for the customers. So he slaved on his laptop while I browsed the internet on my cellphone and sipped my lemonade. After he decided he was done for the day, we caught the bus to take us to the Old Town.
Dubrovnik was romantically beautiful. Once it was a very powerful republic that Venice saw Ragusa as a rival. Now it is filled by day tourists from numerous Mediterranean cruise ships, making the daytime very crowded and the prices soared much higher than any other city in Croatia. When sun sets, most tourists go back to their ships so the town suddenly changed into something else — with glistening pavements, quiet alleys, noisy little bars (with cheap buckets [yes, buckets!] of dangerous cocktails), all on the foreground of a rich history of more than a millennium.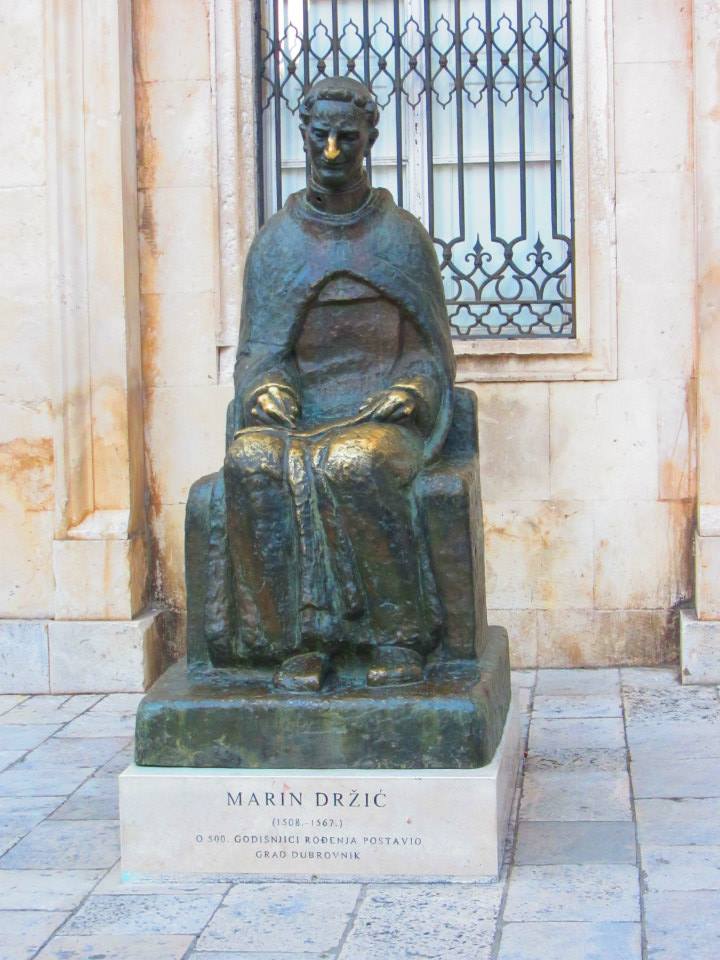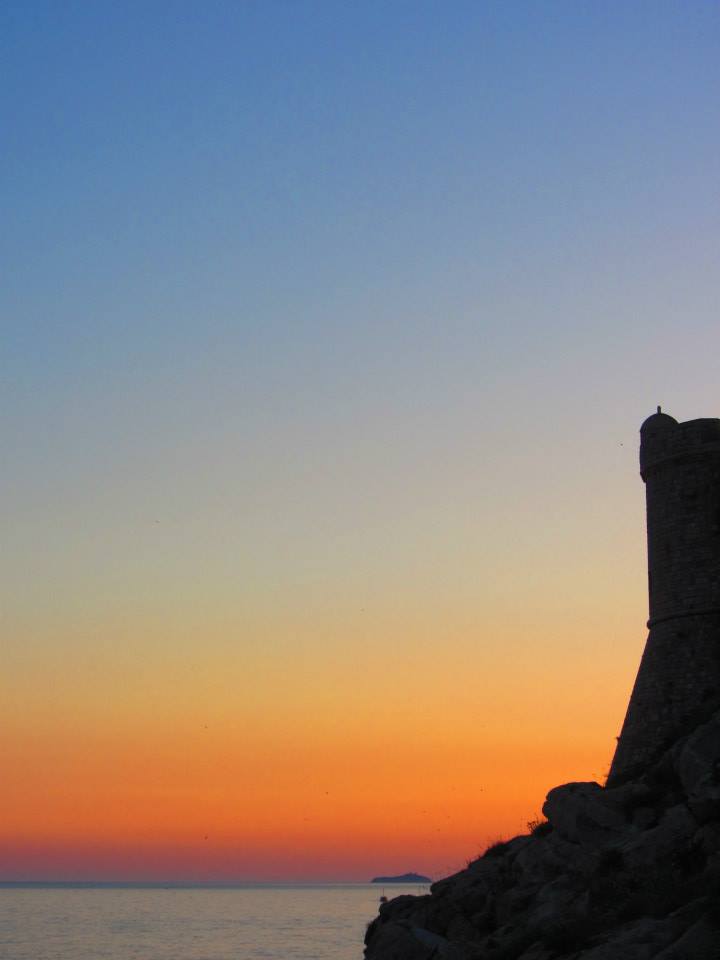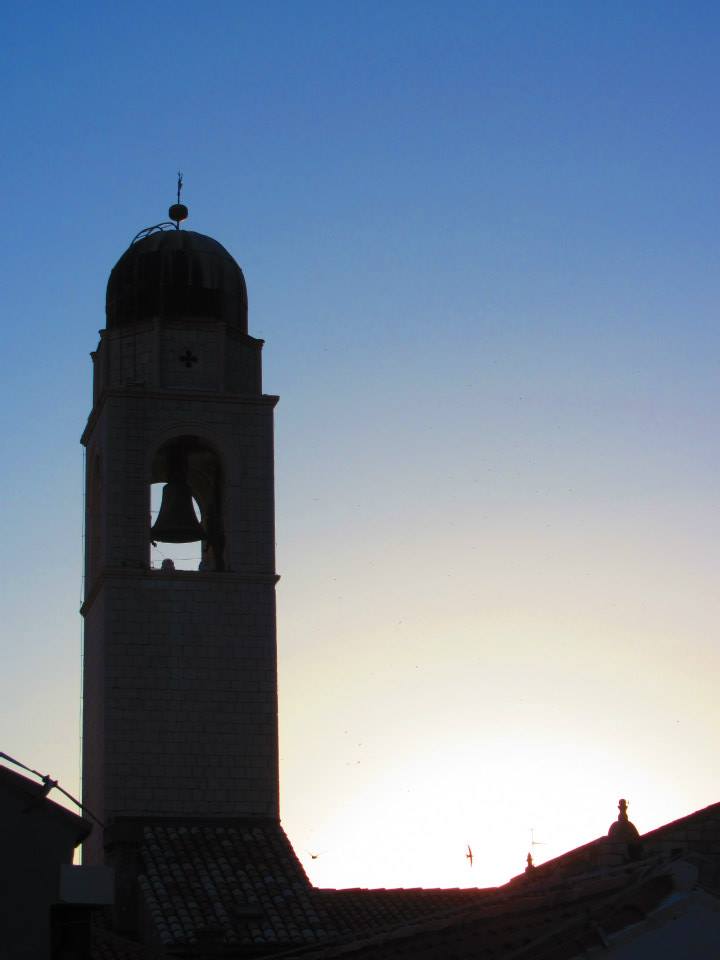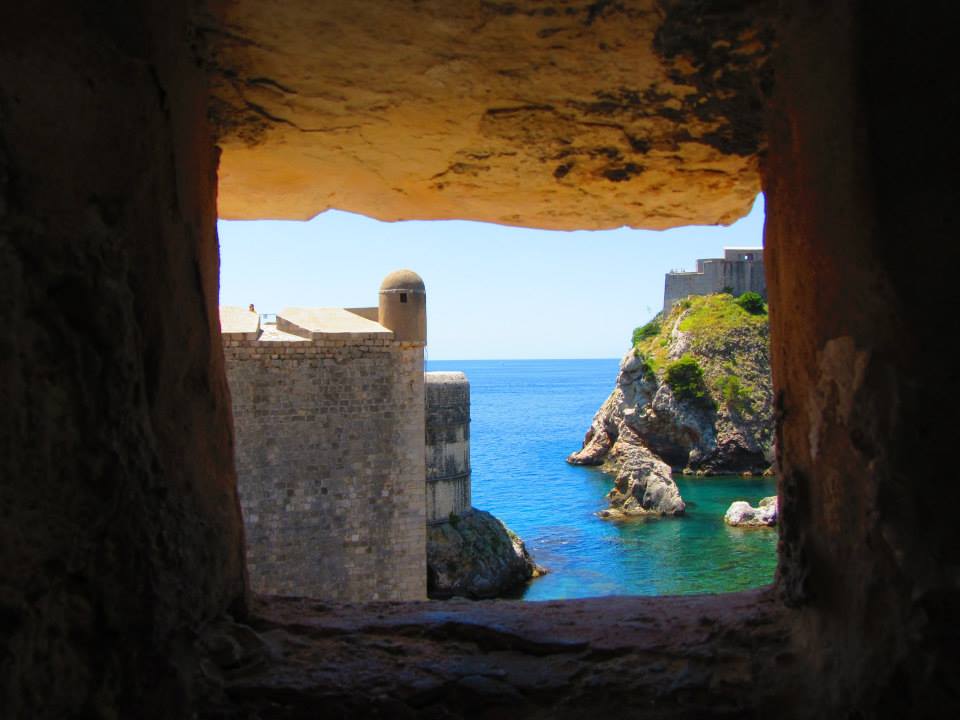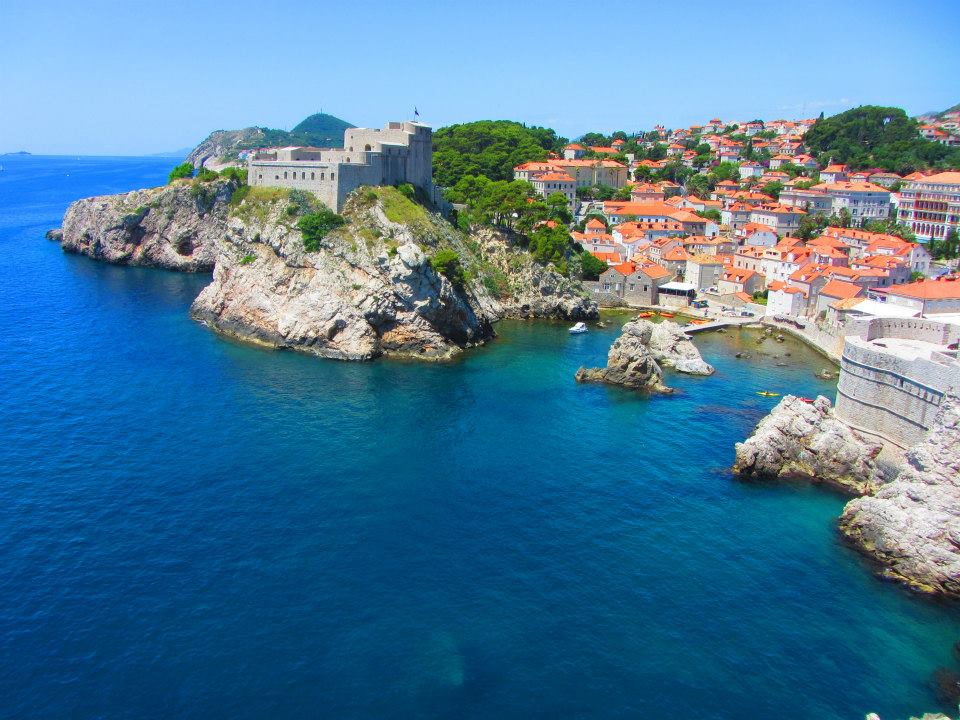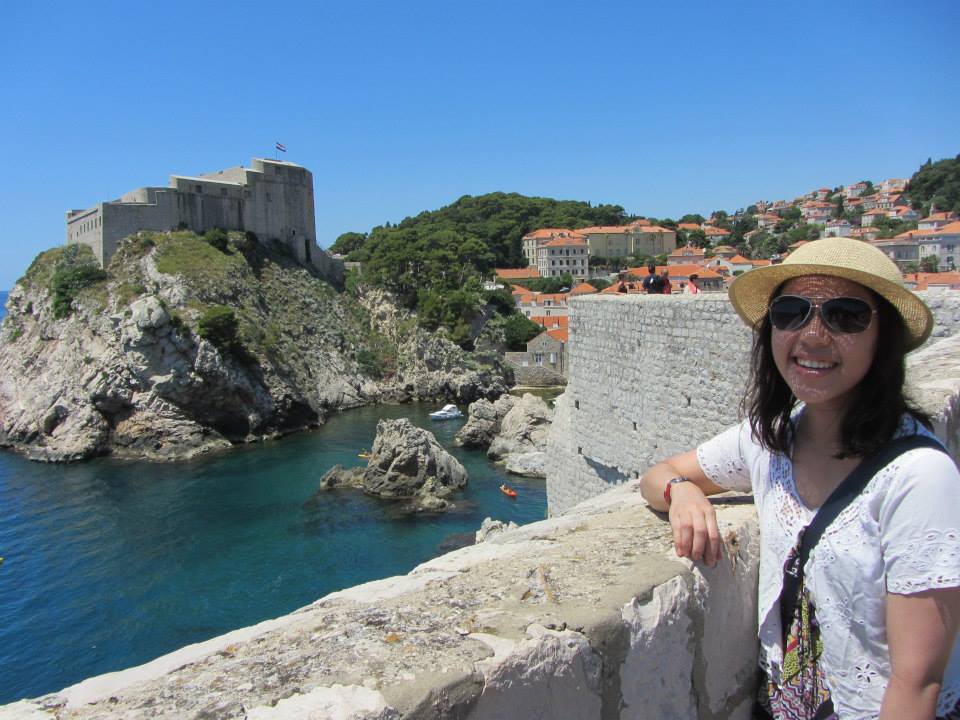 We found a beach club in our first night and laid down on the benches, watching the full moon moved slowly from east to west. Alas, we were both not with our significant other, so we could only sigh while thinking about someone else, whispering in our heart, oh dear, wish you were here…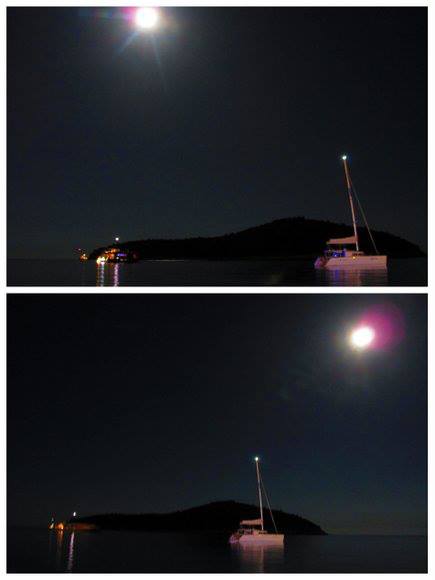 We bought three-days Dubrovnik card hoping to save some money, but somehow we couldn't manage to use it optimally. Out of eight attractions, we only visited the City Wall (an obvious must), Ethnographic Museum (could be better), and Rector's Palace (quite nice). Out of ten bus rides, perhaps we only utilized four rides instead.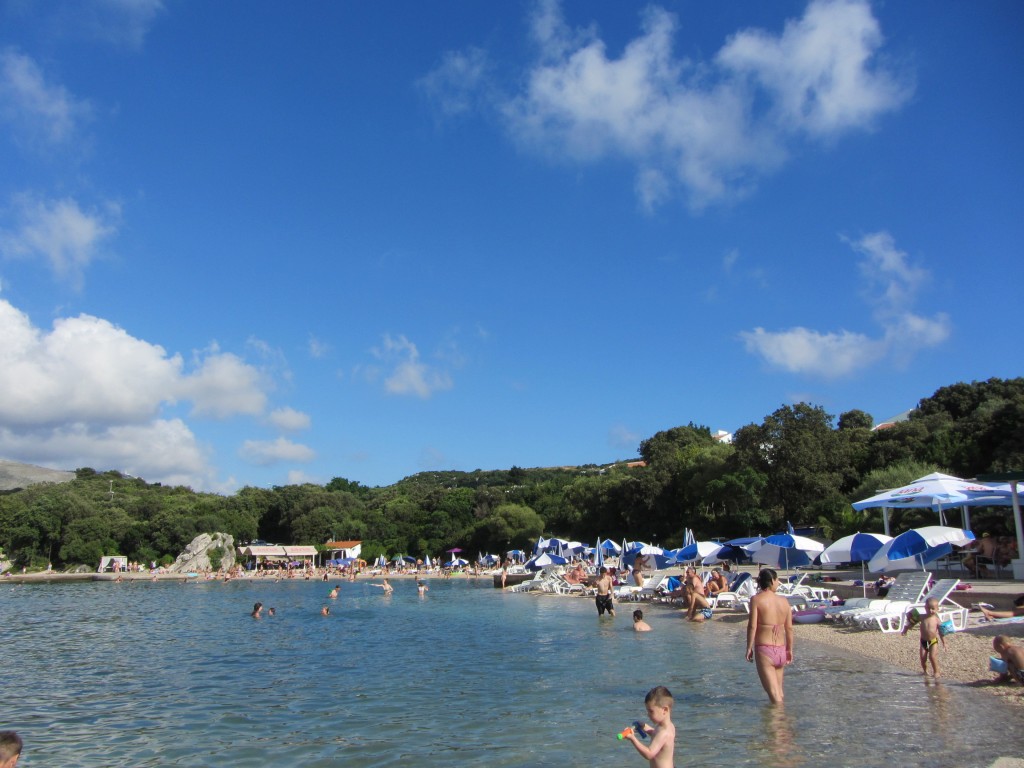 At the end of the trip, we visited Copacabana beach (what, we were in Brazil already?) and again disappointed for the lack of sand. Yeah it was gravels-beach again. It was pretty crowded with people, mostly locals with their families. Nevertheless, I put on my swimsuit and plunged for about 15 minutes. Juan decided to just take a nap on the beach bench. When I got out of the water, I sat down and saw something horrible… an old man wore a speedo with the precisely same print with mine! I covered myself with towel, hoping that no one saw we wore the same print, hahaha.
Anyway, I also managed to see Urban and Sudish, separately, although only for some very few minutes. Too bad, but it was better than nothing. Later due to bad circumstances, Zak canceled his whole plan to travel to Bosnia-Herzegovina with me, so I continued the travel on my own. Which, fortunately for me, turned out to be the best part of the trip… I'll write about it soon 🙂
Komentar via Facebook | Facebook comments