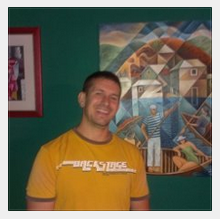 (Forget not to read the other posts about the Balkan Trip HERE, folks.)
In a nutshell: Teo Karabeg is the best airbnb host I've ever met so far.
To be honest, initially I was interested into the fact that he would serve home-made cherry liquor as a welcome drink for his guests — it's the main attraction I found from the comments on his listing page in airbnb. Every comment for Teo's apartment also praises the owner and the place, so I thought I should try it.
I came to Mostar a day ahead of the planning but there was no problem with that, I was lucky that his apartment was free that day. He picked me up at the bus station and everything went very well afterwards.
Once we arrived at Teo's place, he gave me delicious home-made elderberry syrup and walnut liquor (the cherry liquor was out of stock, he said) which I sipped happily while he explained his recommended sightseeing route of the town on a print-out map. His place seems far from the historical part of the city, but Mostar is a small city (compared to Jakarta) so I only needed 15 minutes of walking to get to the old town.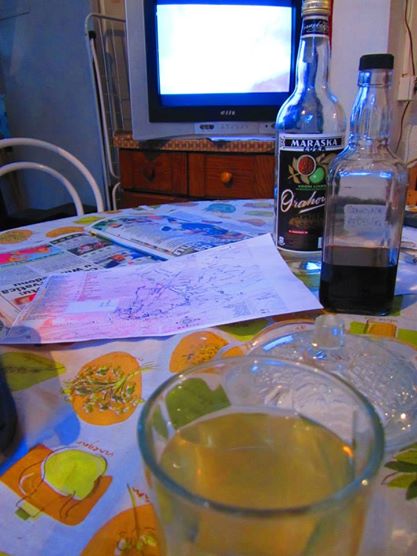 He also offered an affordable tour to Hercegovina surroundings, and I'm glad I took it because otherwise I wouldn't see the beauty and get to know the rich history of Blagaj dervish house, Pocitelj old town, Kravice waterfall, and Međugorje site. (I'll tell you more about Hercegovina in the next post, I promise!)
Teo lives with his parents on the ground floor, while the floor above is divided into two flats to accommodate guests. The flat I rented was the smaller one, but it could fit two people easily — Zak was supposed to join me in Split and then the rest of the trip, but he abandoned me, so I got the whole apartment for myself.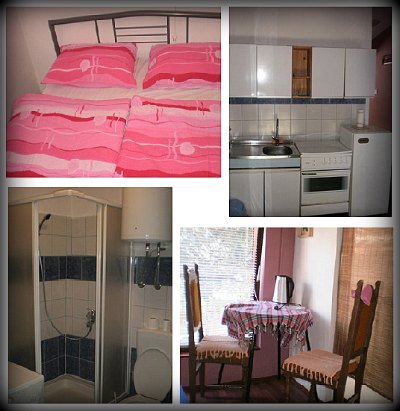 The apartment was very clean, well-equipped, and had the fluffiest towels I've ever had in airbnb places & hostels (the comment on towels may seem trivial but trust me, it will brighten up your day). The wi-fi was also excellent. All in all, a very recommended airbnb host and apartment for everyone!
PS. I enjoyed the apartment so much that I forgot to take pictures of it. The pictures here, except the picture of the liquor, are borrowed from Teo's page in airbnb. He has given his permission for that.
Komentar via Facebook | Facebook comments