November 6-8th, 2011
Ok guys, am gonna wrap the last three days in Alghero in a single post. We spent the fourth day in the city, exploring more of the old town. The Torre Porta Terra's terrace was still closed due to the rain. But finally, we could enter the Cattedrale di Santa Maria, which was closed in our first day there. When we walked in, there was a mass inside. Only few attended it, and most were senior citizens. The interior was an odd mishmash of Moorish and Catalan Gothic architecture. But I really love this statue in one of the side-chapels: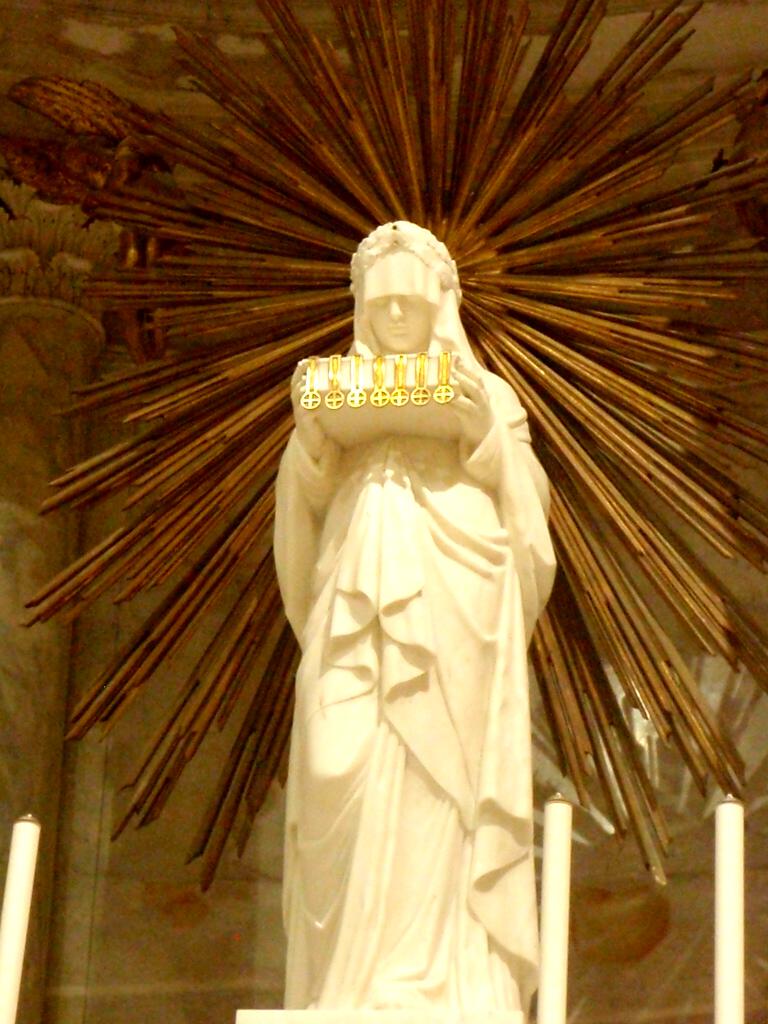 I don't know which saint she is, but she seems so mysterious and beautiful. I feel like she'll be a good figure to be featured in Dan Brown's next novel. We also went to the Chiesa St Michele to see its beautiful, colourful dome (which was much better than the dull interior).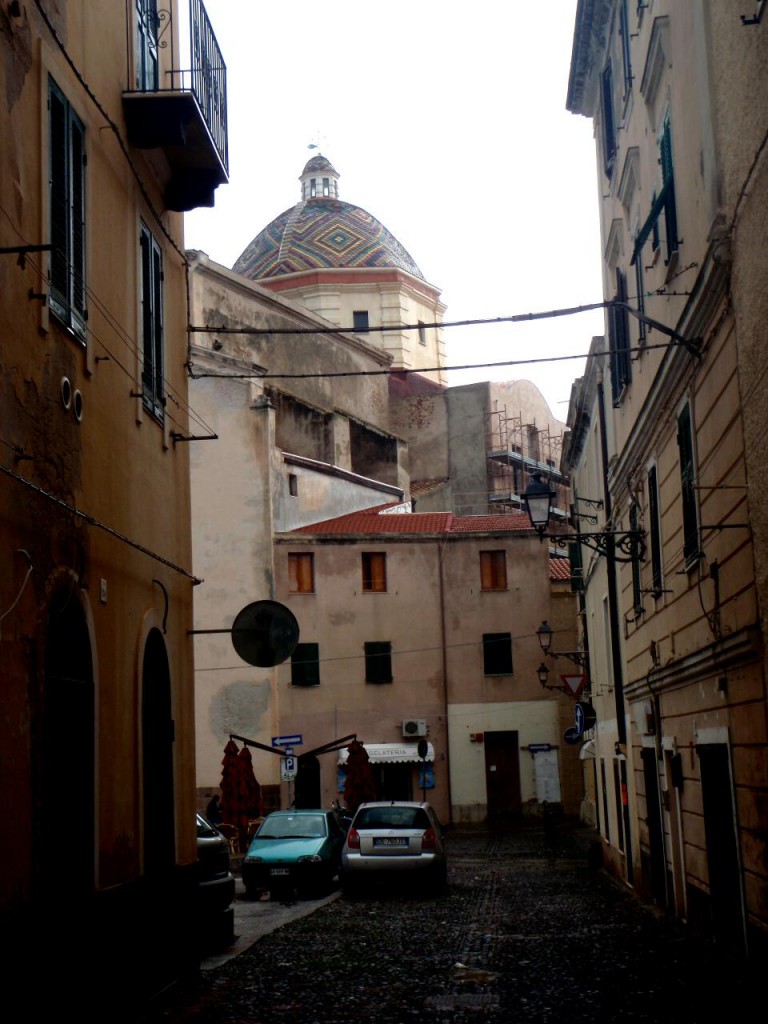 By the way, we passed a souvenir store which displayed interesting parody shirts. Like the one below. Oh, but the store was closed, of course. Truly Italian.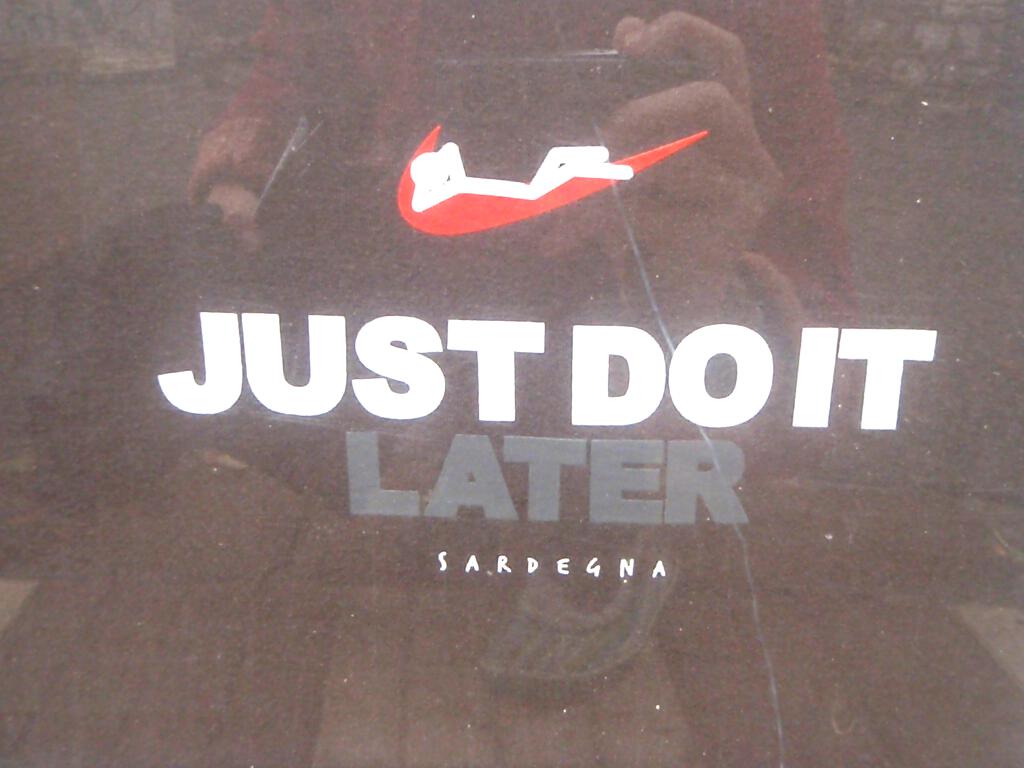 In the afternoon, we had some more gelato *heaaaaa~ven* and then finally: a museum! Yay! A museum, open in Alghero, out of the summer! It was a museum about coral. Apparently, Alghero was thriving and became important in medieval time for its abundant red coral harvests. Excessive exploitation led to unsustainable red coral livelihood, so now they're working to fix it by imposing stricter rules and transplanting corals. However they showcase the designs for red coral jewelleries, and I'm impressed on how they treat it like a work of architecture:
The day after, we went to the Neptune cave. Or to be precise, we tried to go there. The weather was fine but when we got inside the bus, the driver told us that the cave's not open that day. Since we were already there, we decided to go anyway. The ticket was just 4,5 euro, and it was another scenic trip! We saw many old towers on our way.
When we arrived at 10 am, it was definitely closed. And we could understand why: the wind and the tide was so fierce. Well what could we do but taking pictures of the 600+ stairs to the cave which we could not use that day? Hehehe.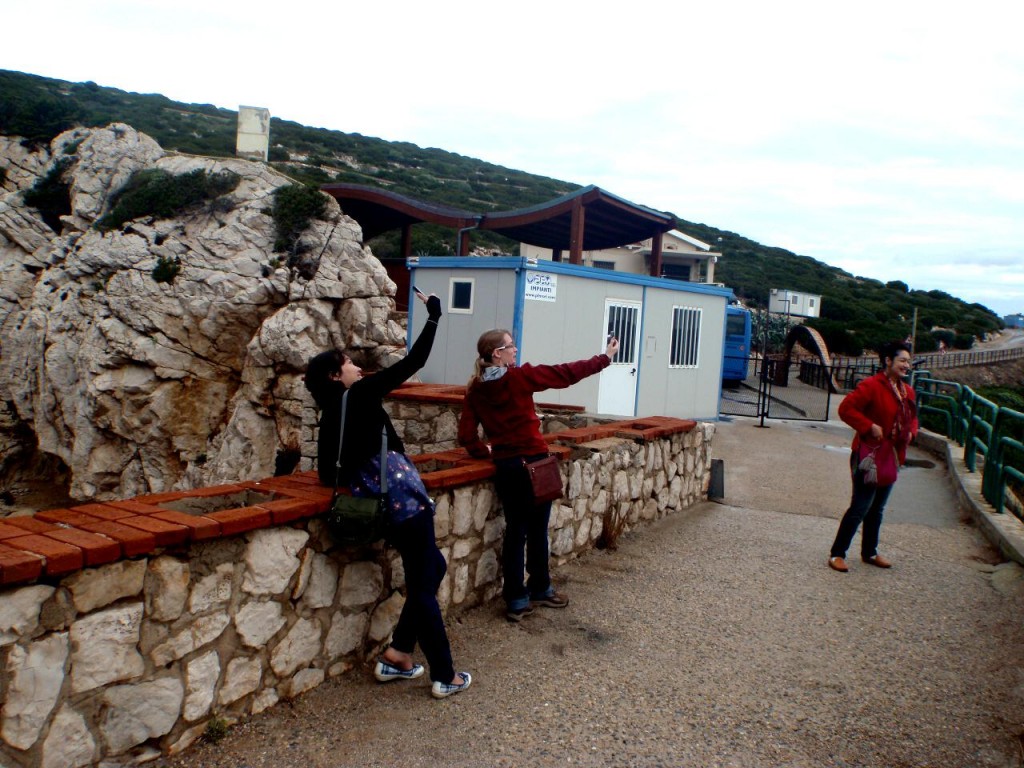 Later at night we went out for our last dinner in Alghero. We picked Placa Civica because it seems nice — it turned out to be SUPERB. The food's marvellous: we ordered roasted pecorino cheese with honey for appetiser (superyummy); culurgiones with cheese, cream, and mint (another heavenly dish!) plus various pasta with seafood for the first course (I was already full after this course); and then seabass and fried seafood for the second course; and last but not least seadas (more delicious pecorino! this one is wrapped in dough, fried, and then glazed with honey. sinful sweetness), creme catalana, and lemon sorbet for dessert.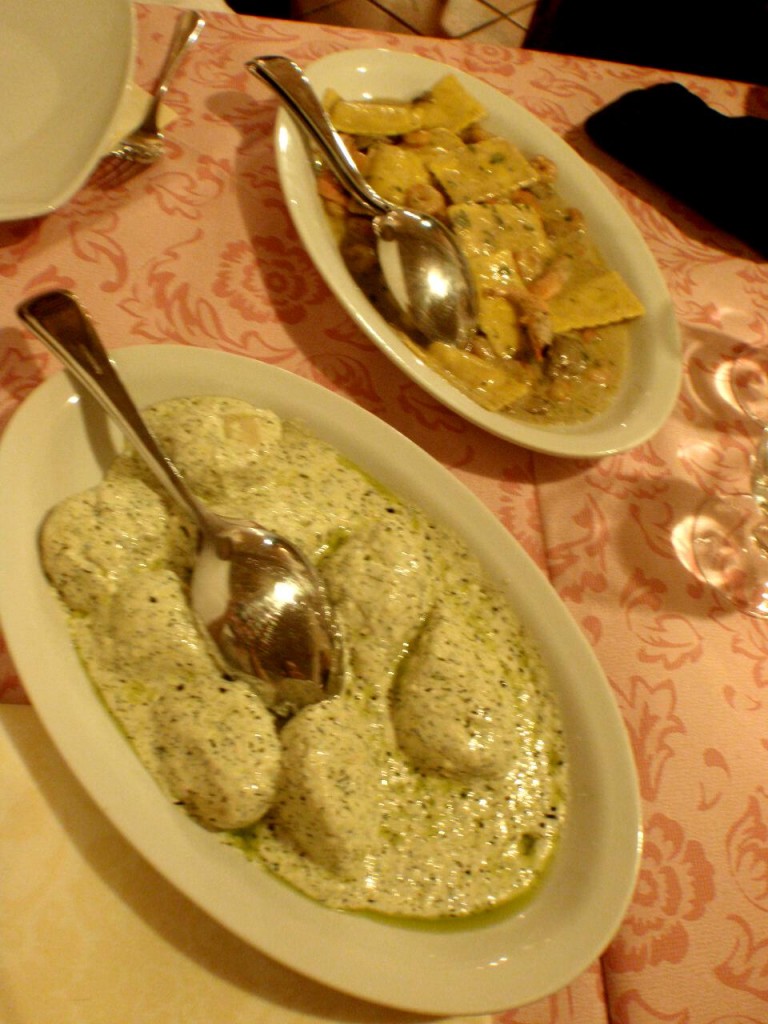 The wine was good (according to Mariu, of course, since I don't understand about wine), and the waitress, Monia, was very nice and fantastic. "This restaurant is open year-round so you can come here all the time. Oh, but we're closed in January so we can have a holiday, too," she said. Ah, Italian version of year-round!
Anyway, on the last day, Martina and I went back to the Torre Porta Terra. The guy who worked there, whom we met twice before, finally let us in. "It's actually closed but I'll open it for you, for free," he said. Hahaha. The view from the terrace was amazing and we felt like we're the triumphal winners! Er. Okay. Am being too much.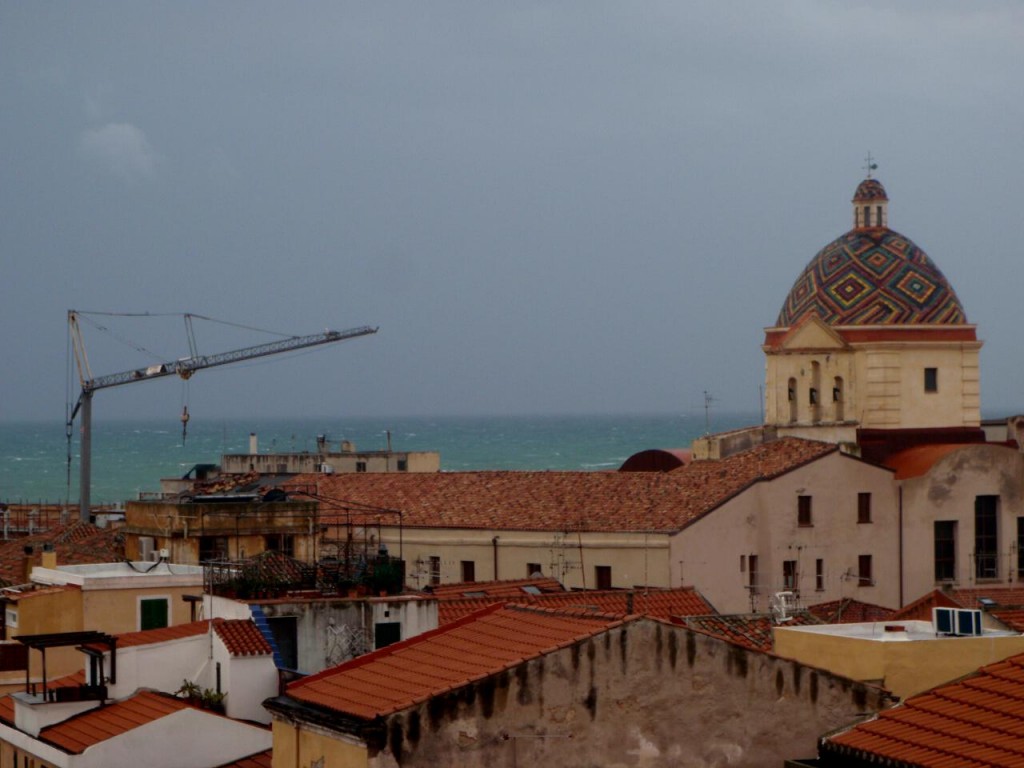 And then, the holiday was over. Just like that. We flew back to Eindhoven and took another train ride to The Hague. I'm still in the holiday hangover mood now… *sigh*
Anyway here are some more photos:
Komentar via Facebook | Facebook comments